Hi followers! If you are reading this it means you have taken the time to click into the link for an update of our travel plans – thanks for that!
Things have been steady for us since our European adventure. We have basically been on the grind. Working full time, saving money and daydreaming about where we'd rather be. It didn't take us long to realise where that place was going to be.
In front of a bonfire on a cold winter's night amongst friends we got to talking about our future travel plans….
We soon discovered that we had the same destination in mind as our good friends Ryan and Sarah. We jokingly mentioned that we should travel to Japan together. This innocent joke turned into 8 months of weekly planning/movie watching/dinners/double dates.
Just like all of our other trips our lives quickly became centred around counting down the days. We crafted a perfect itinerary. Our plan was to spend 22 nights in Japan. The first 8 would be spent in Tokyo, then 2 at a township nearby Mt Fuji called Kawaguchiko, then 4 nights in Kyoto, 4 nights in Osaka followed by 4 extra nights at the end in Tokyo to top it off.
There is a little quote that has stuck with me over the last few weeks and it is this: "The best made plans of mice and men often go awry".
Everything was sorted, all of our hotels/flights/activities booked and paid for – we were 10 days away from flying out and then it all came crashing down around us. The cornoavirus (Covid-19) struck.
We started seeing Covid-19 number increasing in Japan. This didn't have us worried. We all met together to discuss our plans – we had decided to still go on the trip as the numbers were so small compared to the population of Japan that our chances of contracting the virus were extremely limited. This was not going to stop us.
What was going to stop us was when all of the attractions/museums/theme parks/public gatherings that we had scheduled on our itinerary started to close up shop. It all started with Tokyo Disneyland announcing that they were closing to stop the spread and then the floodgates opened and most of our itinerary had gone to shit as everything would be closed when we were in Japan. It was at this point that we had no other choice but to postpone our Japan trip.
We were honestly devastated about this. If anybody knows anything about us it is that we live our lives to travel and explore new places. To have our trip this close and have to postpone it is just crushing.
We spent the next few days in grief and sorrow. We have luckily received refunds for most things as they are closed, but we are definitely going to lose some money from this which is frustrating.
We knew that we needed to do some travel. We would not let this beat us – we needed a plan B. We came up with many plans, but with less than a week to organise it, flaws became apparent in most of these plans. We ended up deciding to do something that we never thought we'd do. We booked a cruise.
We ended up getting a great deal on our cruise as it would appear that they are struggling to have people book on them due to coronavirus fears. This made our decision easy. No planning, no organising, just straight up relaxation – something we haven't done a lot of over the last 10 years. Our cruise is for 8 days and it stops over at Noumea, New Caledonia and also to Mystery Island, Vanuatu and it is with Carnival Cruises aboard the Carnival Splendor.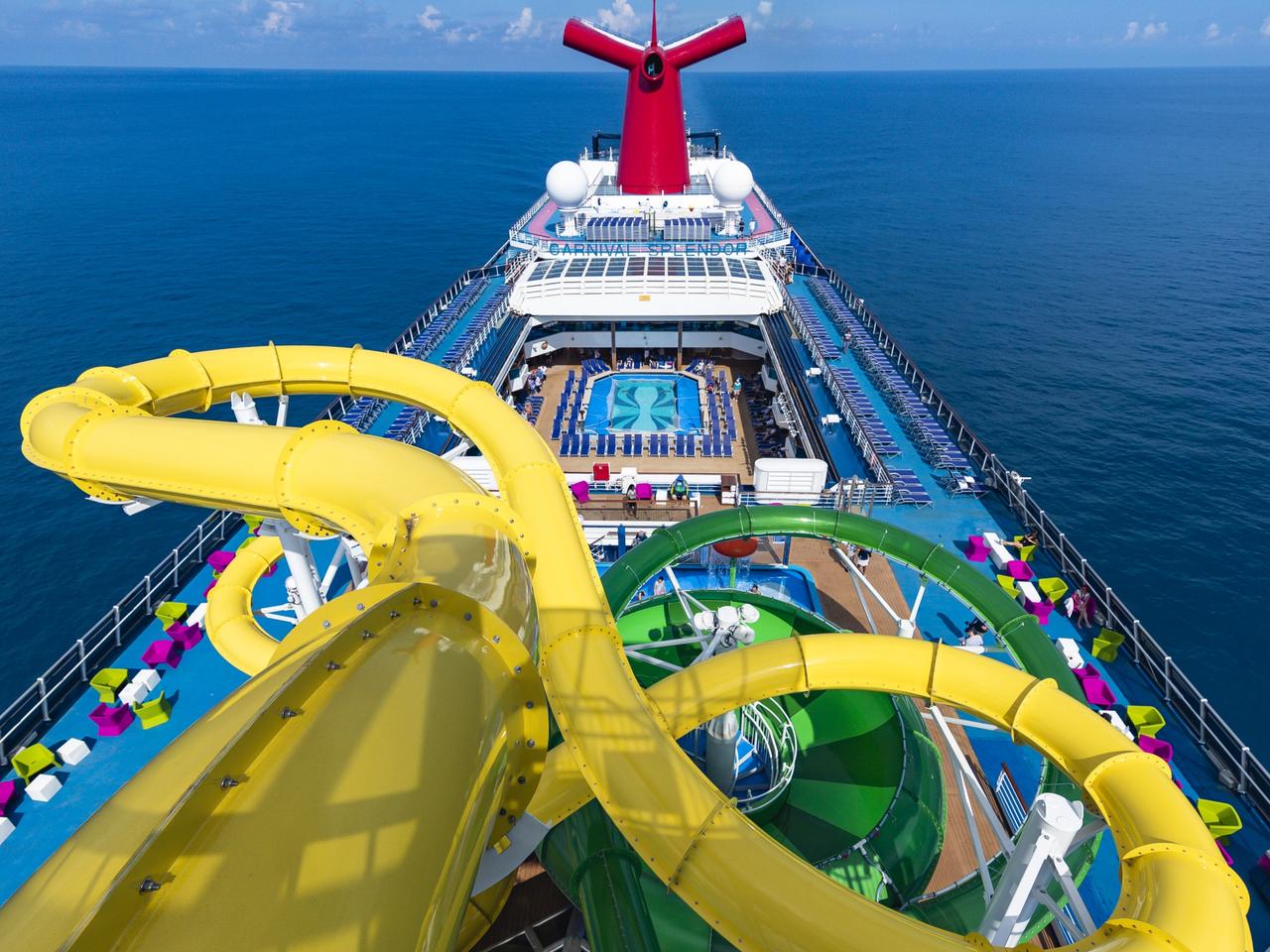 We are pretty happy with our last minute decision. Even though it is not our usual style of travelling, we will be visiting (albeit briefly) two new countries that we can almost certainly say that we would never have visited otherwise. We also received an email from Carnival Cruises stating that they are giving us $300 of on-board credit if we don't cancel our trip – score!
We decided in the end that we would reschedule our Japan trip to November. We have transferred our flights and are hoping that this whole coronavirus hysteria will blow over by then.
We will post 3 blog updates on this trip. One of them detailing our thoughts on Noumea, one about Mystery island and then a review of our cruise overall. It won't be our usual daily updates as we're not purchasing Wi-Fi on the ship (off the grid – fuck yeah!). However, we look forward to talking again in November as we are sure the time will go quickly!
Ronnie and Aimee